This was kinda expected for Grim Batol, lets hope it just doesnt continue like this. Happy boss killing over the weekend server friends!
23:40 Those who stayed tried some 10 man and we actually got in for a while. Then we manage to do a short push in the 25 man untill server crashed and we ended it.
22:55 Most ppl gave up and went to bed, hoping for a better tomorrow.
22:31 We still cant get in "Instance not found" and we see everyone else (almost) get in. Yay!
21:48 Eon havent been able to enter Ulduar for more than an hour now. Great blizz, really....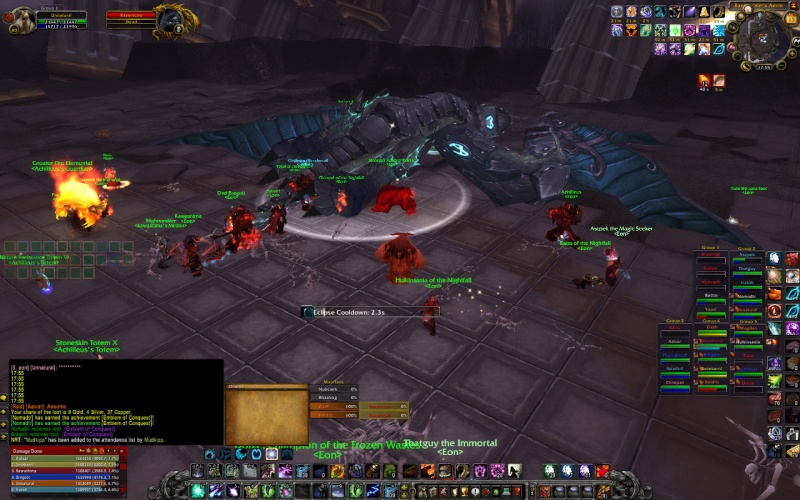 17:55
16:47